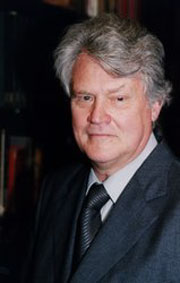 Place and date of birth: Buenos Aires, Argentina 16/03/1942
Date of appointment: 08/10/2003
Discipline of incorporation: Química
Actas C. D. relacionadas: Designación como Académico
He studied at the School of Sciences of the University of Buenos Aires, first for a M.Sc. degree in Organic Chemistry (1965) and then for a Ph.D. in Biochemistry (1970).
Dr. Parodi is a distinguished disciple of Dr. Luis F. Leloir. His scientific work was mainly performed at the Institute for Biochemical Research, Campomar Foundation (now called Institute Leloir Foundation). He has been the Director and President of the Administration Council of that institution.
At present he is an Emeritus Investigator of the Institute Leloir Foundation and of the National Research Council.
Dr. Parodi´s research work, dealing mainly with protein glycosylation and folding in eukaryotic cells, is very well known in the scientific world and has been reported in numerous articles, meetings and symposia in America, Europe and Asia.
His work has received awards and grants from prestigious Argentine and foreign institutions. He is a member of several Academies of Sciences as The World Academy of Sciences (TWAS), The Latin American Academy of Sciences, The Brazilian Academy of Sciences, The National Academy of Exact, Physical and Natural Sciences (Argentina), the National Academy of Sciences (Uruguay), The American Academy of Microbiology (USA) and the National Academy of Sciences (USA).